If you didn't already know this about me....I love all things girly and I especially love big, HUGE hair accessories for my little lady....but I'm not going to lie....I have been a bit jealous of the gorgeous pieces she gets to wear atop her pretty little head. I have tried her bows and head bands on before but I am greeted with a horrified look on Ian's face as he tells me "It looks fine." Well, as all you women out there know...fine is just not an option!
So as I was shopping around Joann's the other day I came across this pretty little peacock feather. I knew that I had to have it and that I would finally....FINALLY have my very own hair accessory.
I simply busted out the glue gun and a alligator clip and hot glued the peacock feather down! I must say...I am in love! Still unsure if I can pull of the look but loving every minute that I try!
Trying out the clip on NYE
I loved it and although I was dubbed "the bird" I think everyone else secretly loved it too! :) Best part about this project? It cost me about $1.50 (after coupon!) and took me about 5 minutes to complete...most of which was searching for my hot glue gun!
What do you think? Love, hate, indifferent? Let me know!
Woo Hoo!! Turns out I'm not the only one diggin big girl hair accessories! This project was featured!
Thanks Jordan and Kristin!!
PS. It's a new year around here and I want to try and bring you some fresh, new things....what would you....my amazing readers like to see/hear? I am up for whatever ideas you have!!!!
I Like to Share!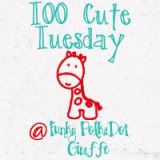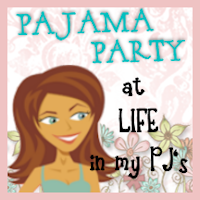 The Shabby Nest: Frugal Friday
Be sure to check out the Real Life Mom's fabulous sponsors! Head on over to Magically Made and Tinder Designs to see the amazing products they have to offer!