Ok....so I just love tutu's! If you came to my house right now you would find about a million of them...all varying colors....all different sizes...and all for my little princess! They are just so girly and fun and seriously once you see how simple they are to make I'm pretty sure your house will be filled with them as well!
Supplies you will need:
Tulle of your color choice, 6 inch x 25 yard. Infant size you will need 1roll, toddler size you will need 2 rolls. Tip: Although you can find tulle in store I believe you find a better selection of colors online. You can find tulle here for $2.09 per roll.
1-inch flat elastic. You can find it here for $0.45 per yard!

needle/thread
scissors
To start measure elastic around child's waist. Cut and sew ends together. You can either hand stitch or use a sewing machine. Tip: I prefer to make the elastic fit snug. It will stretch a little as you are putting the tulle on and you want your tutu to stay up!
Next, determine the length that you would like your tutu to be. Make sure to double the length and add 1 inch (ie if you want the length of your tutu to be 12 inches your strips of tulle will need to be 25 inches) Tip: it is best to find a flat surface to cut your tulle on. The pieces do not need to be perfect...that is part of the fun of a tutu but you can use a ruler. I choose to cut all of my pieces first before adding them to the elastic.
Now fold your first piece of tulle in half. With the loop on top place on the inside of your elastic as shown below.
Now pull the end pieces through the loop and tighten. Tip: make sure to keep the "knot" at the bottom of the elastic. It should look like this...
Continue all the way around the elastic. Tip: do not pull tight. First, cover your entire elastic with the tulle.
Once all of the elastic is covered it is now time to pull the tulle tight (pull at the ends). This will cause the elastic to fold/stretch and will keep your tulle in place.
Last, find a beautiful little model to show off her new tutu!
This tutu is for my daughter's Halloween costume. She is going to be Tinkerbell. You can find how to make fairy wings
here
.
You can add some embellishments too! We are going to add a nice satin ribbon bow to this tutu. Just take the ribbon, bring it around the elastic and tie a bow. You could also add hanging ribbon throughout the tutu. Or you could tie all the ends of the tulle into knots for a different look. You can also use multiple colors for your tutu. When I do this I create 3 loops of each color in a row on the elastic. Here is an example of the tutu Averee wore for her 1st birthday where I used four colors for the tutu...
You can make these wonderful tutu's for photos, birthday parties, costumes or even as a gift! What little girl wouldn't love to twirl around in one of these? And for under $5 you can afford to make them for every and any occasion!
Last but not least remember to have fun! The great thing about creating a tutu is that it doesn't need to be perfect. That is part of what gives a tutu it's whimsical look. And you have full control...make it however long or short, full or airy, embellishments or not....it is completely up to you!
Happy Twirling!
I've shared at the following sites....check it out!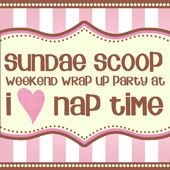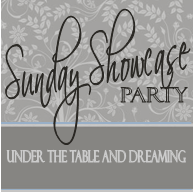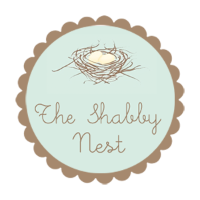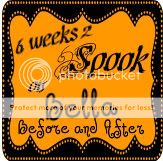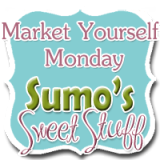 >